Cheesman Park
Denver, Colorado
Accessibility: Year Round
This is a gorgeous park outside of downtown Denver. There is plenty of room to spread out for a ceremony under the trees. There is the white pavilion as pictured below. This is a public space, I am not positive about renting it out. So no permit/rental fees, but not private.
Fairgrounds Park
Loveland, Colorado
Accessibility: Year Round
This is a cute park with picture perfect bridge in Loveland. Would be good for a micro-ceremony or elopement. There are pavilions on-site with picnic tables. You can rent the Pavilions through City of Lovelands website.
Garden of the Gods
Colorado Springs, Colorado
Accessibility: Year Round
Garden of the Gods is an extremely popular location in Colorado Springs. If you are looking for somewhere a little more intimate, check out some of the other parks in the area. There is not permits or rental fees here. I have some of my favorite locations I can share with you. A few tips, absolutely avoid the weekends. You will spend more time trying to find parking and sitting in traffic, than shooting. It is so busy. Try to shoot for a week morning or evening. There is very minimal shade here, so early morning or sunset are best.
Highland Haven Creekside Inn
Evergreen, Colorado
Accessibility: Year Round
This adorable Evergreen Inn is only 45 minutes from Denver. You can stay here in one of their cottages as well as have your elopement or micro-ceremony. They have an indoor cabin if you'd like to have a ceremony or reception indoors that can accommodate around 20-25 people. They have two outdoor spaces as well. My favorite is the creekside Garden which has huge trees along the creek. By far, one of my favorite places on this list. They have an elopement package which starts at $850 which includes ceremony rental, bridal bouquet and boutonniere, champagne, and one night stay with breakfast in bed.
Highlands Ranch Mansion
Highlands Ranch, Colorado
Accessibility: Year Round
This is a gorgeous mansion and venue in Highlands Ranch, a suburb of Denver. This is an insanely expensive wedding venue. When they don't have events going on, their grounds are open to the public. This is a great place for a group that it will be just the two of them. No decor is allowed to be brought in. There is no rental fee. This is a public area for elopement pictures. Can exchange vows. Pictures can only be taken on the outside of the venue, not inside.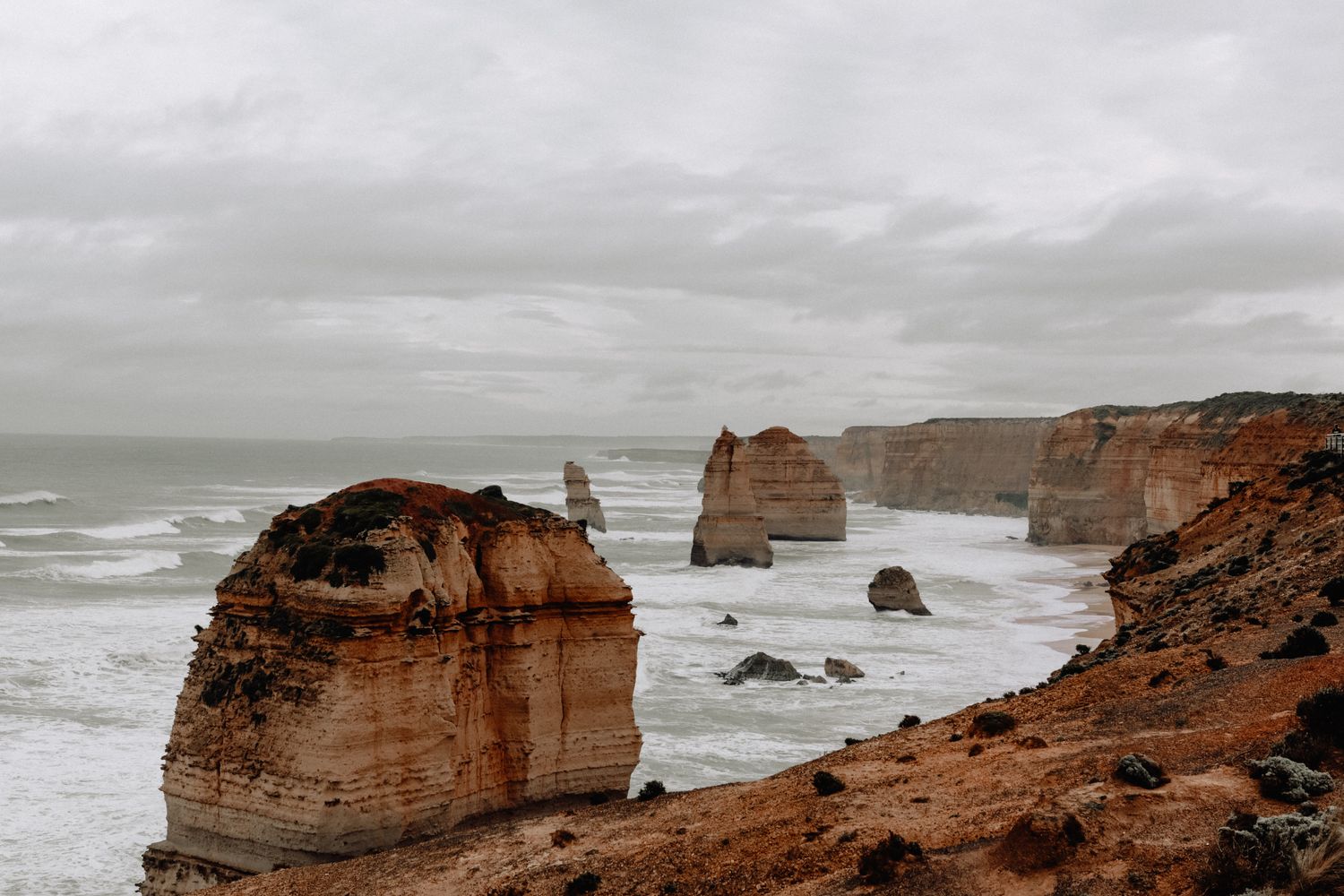 Mount Falcon
Morrison, Colorado
Accessibility: Year Round
Mount Falcon west trailhead is a beautiful trail with gorgeous views only about 30 minutes outside of Denver. There are covered picnic tables in this area. You can take pictures right near the parking lot for pretty views. You can go on a 1.5 hike to along tower trail or to eagle eye lookout.
North Cheyenne Canyon #19 Pull Off
Colorado Springs, Colorado
Accessibility: Year Round
This is a small pull off on the road in North Cheyenne Canyon Park, all pull off's are numbered. It stays shady all day, so you could shoot anytime. This is a smaller area, so it is recommended for just the couple. There are a couple picnic tables on-site
Olde Town Homestead
Arvada, Colorado
Accessibility: Year Round
Want a country feel for your elopement? This livestock rescue farm would be perfect for you. Best yet, each event goes to help support over 50 rescued animals!
Panorama Point
Golden, Colorado
Accessibility: June-November
Panorama point features gorgeous mountain views from the deck that you can reserve for two hours. You can bring in decor. Monday-Friday is $150 and Saturday/Sunday is $300
This is a state park, so a $9 entrance fee is required for each vehicle
Avoid lunch/middle of the day time as the deck will have harsh direct sunlight on you. Earlier morning or late afternoon/evening are best
Pine Valley Ranch
Pine, Colorado
Accessibility: Year Round ***steep road leading to and from, would not travel if it has snowed recently
This is one of my favorite locations because it has such a variety of landscapes. It features a lake, a river, trees, picnic tables, and bridges. If it's just the two of you, you don't have to do any rentals here. There is also the option of renting the Gazebo.
Red Rock Canyon Open Space
Colorado Springs, Colorado
Accessibility: Year Round
This park has "Garden of the Gods" like views but is much less busy than Garden of the Gods. A 5-10 minute uphill walk is required so bring comfy shoes.
Rocky Mountain National Park
Estes Park, Colorado
Modern Moments Additional Fees: + $250
Accessibility: June-October
To say your vows or have a ceremony inside of Rocky Mountain National Park, you must rent a ceremony site. Due to covid-19, they have a limited amount that they will be renting. If you want to say your vows/have a ceremony and cannot get a site, you will have to do those off-site. They are very strict and will not allow you to say vows/have ceremony outside of their specified rentalable area and you can be ticketed if caught. If you will not be having a ceremony and just want to take pictures, you can do so anywhere in the park.
***Update, 2021 ceremony spots are sold out
Standley Lake
Westminster, Colorado
Accessibility: Year Round
Twin Lakes
Twin Lakes, Colorado
Modern Moments Additional Fees: + $200
Accessibility: June-October
Ute Valley Trail
Colorado Springs, Colorado
Accessibility: Year Round
View more posts about eloping